Duck Race 2021
It's that time of year again when we gather all of the ducks from around the Centre (plastic ones of course!) and race them down along the Glenaniff River.   We love bringing you this event each year and hope that you will join in by purchasing a line or two.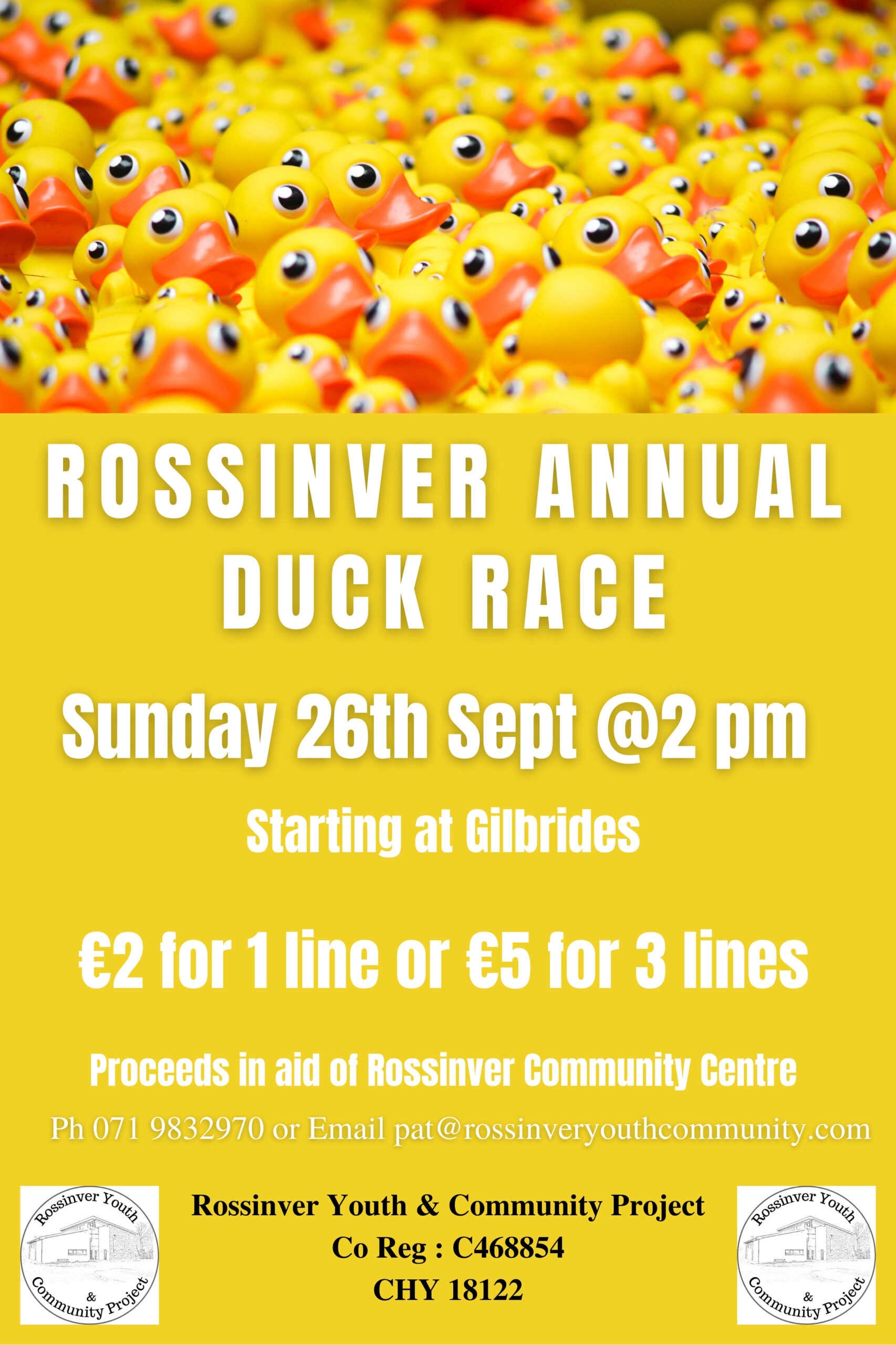 This year the race will be held on the 26th September and as always lines for ducks can be purchased through the Centre by calling us on 071 9832970 or outside of SuperValu Manorhamilton on the 17th September.
Lines cost €2 each or 3 lines for €5, remember you have to be in it to win it!!!
All of the proceeds from the event go towards the running of the Community Centre.