Needle Felting Course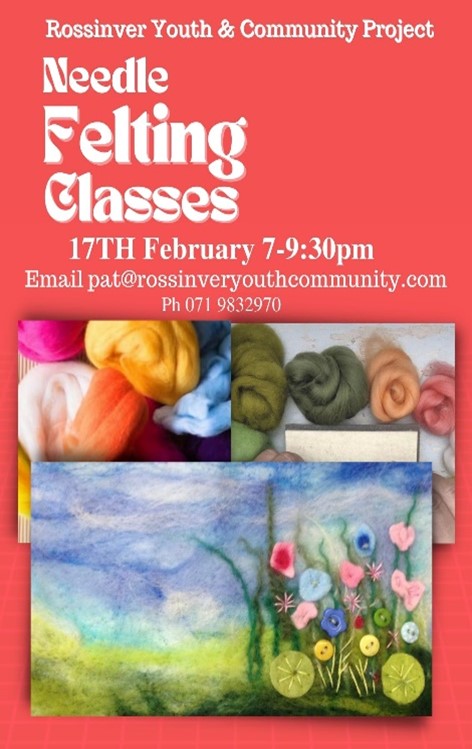 Now here's something new for all those that are looking for a new hobby. Why not try your hand at "Needle Felting"? We have secured a great tutor for you in Jane Weir and she will take you step by step through the process. By the end of the 4 weeks you will leave with 2 pieces of Felt Craft that you have made yourself and we think this will just be the start of what will become a life long skill that you can dip in and out of. You can create pieces to suit your home or even pieces that you would be able to gift.
So what is Needle Felting? It's a technique that has been around since the Bronze & Iron Age. It was used to fashion garments to keep people warm and dry and was in existence long before knitting was invented, it was even used to make Roman tunics and boots. Nowadays Needle Felting is used to make pieces of artwork, jewellery, figurines and also decorations.
Now as with all of our courses you don't have to already have the skills, we have the best tutors to help you learn and bring out your creative side. So why not give us a call here at the Centre as places are limited and they will fill fast.
There is a small fee for this course of €20.00 as a one off payment which is payable on the first night. The course runs for 4 weeks starting on 17th February at 7pm.
Call us now to book your place on 071 9832970