Brouhaha Drama Club for Rossinver YCP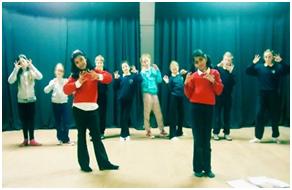 Drama, Speech and Performance Skills Classes for children aged 6-12yrs from Tuesday 13th Sept from 4-5pm. Brouhaha Drama Club and its director Tori Lee works with children all across Leitrim and Sligo aiming to promote confidence building, team work and a chance for children to explore their interests and talent in a fun environment.
Its not all about acting….if a child enjoys dance, music, writing, puppetry or any other performance skills we would be delighted to see you as Brouhaha helps encourage budding writers, directors, designers and performers and guides them as they create pieces together.
Learn more at FB Brouhaha Drama Group or book now at 071-9832970