See our online donation wall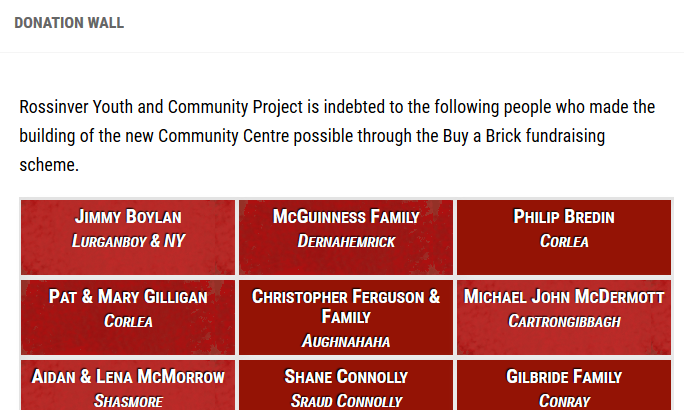 The Bricks are currently going up in the Community Centre. So far we have sold a whopping 145 bricks and you can see all the names on the donation wall. We are indebted to all those from near and far and to all the businesses who supported the Buy a Brick campaign. The money raised is being used to finish the Centre- the front stone facing wall, the paths and site work along the river.  Along with income it contributes to  the monthly repayments to the Western Development Commission Community Loan.
And remember it's never too late to buy! ……your names or the name of your family or loved one can be added at any time. Thank you all again!
See our donation wall here……..