Skilled Work On Rossinver Community Employment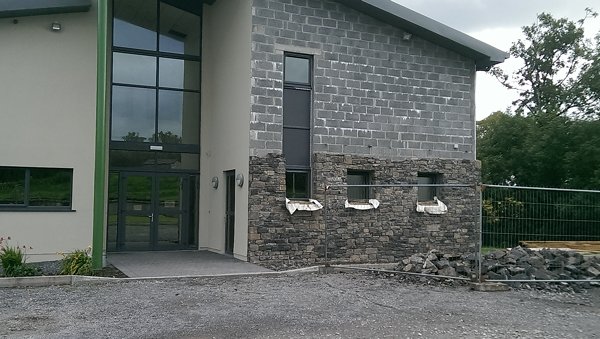 Our skilled Community Employment workers are always busy at Rossinver Youth and Community project making improvements to the grounds and to the new Community Centre both inside and out.
Leon Gunning, Eddie Gilmartin, Joe Harkin and  Robert Bleasedale have been busy building the stone facing on the front of the building. All the lads including John Conlon, Wesley Hardinge and Tommy worked hard to lay perfect  paths around the community centre  using bricks salvaged from the Main St. in Manorhamilton. No waste about here… its all about recycling and sustainability.